Welcome to Words of Peace Australia, which is inspired by Prem Rawat's simple and unique message: "That peace is a human necessity, that peace is possible, and that it begins with each of us".
Sharing this message of peace with the world has been Prem Rawat's life's work. For over five decades he has been travelling extensively, addressing audiences and helping to change lives for the better.
Words of Peace Australia started as a support website for the Words of Peace episodes screened on free-to-air TV in Australia and the South Pacific. In recent years the distribution methods have shifted from TV to various web-based formats.
Today, Words of Peace Australia provides links to local, regional and global websites relating to Prem Rawat and his work.

This website offers current local information about any news and activities in Australia relating to Prem Rawat and his message.
Ivory's Rock Foundation supports a range of regional and local initiatives that focus on the human potential for peace and well-being. It provides a platform for live events in Australia with Prem Rawat as keynote speaker and a portal for ordering of The Keys in Australia.
Another of its important functions is the development of the Peace Education Program in Australian correctional and community facilities.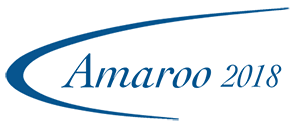 The Amaroo website operates only when a live event is confirmed, at which Prem Rawat is keynote speaker. This site is live until shortly after that event is over.
Amaroo events are hosted by Ivory's Rock Foundation at the Ivory's Rock Conventions and Events Centre.

TimelessToday can be accessed as a website or a mobile phone app. It contains the most comprehensive and up-to-date audio and video content. The content is inspired by Prem Rawat's message about the human potential for peace and wellbeing. The site contains both free materials and subscription-only content.
The TimelessToday public library contains event footage and special features like this one:

Words of Peace Global is a charity set up by those inspired by Prem's message of peace. Its aim is to share Prem's message by providing clear information on upcoming events and the ways to support them financially.

The Prem Rawat Foundation (TPRF) was set up as a non-profit foundation in 2001. Since then the foundation has run a wide variety of programmes and initiatives fulfilling its mission: to address the fundamental human need for food, water, and peace. The Peace Education Program (PEP) is a key TPRF initiative.
A range of Australian correctional facilities are currently running the PEP.  Below is a TPRF video highlighting Prem's 2017 visit to Wolston Correctional Facility in Queensland.

RawatCreations is a start-up company showcasing the photography and musical compositions of Prem Rawat.

Premrawat.com is Prem Rawat's own website. "Wherever you find yourself on your journey towards realising inner peace and self-fulfilment, this website has the tools and resources you need to stay focused." – Prem Rawat
Postal Address:
Ivory's Rock Foundation 
PO Box 371
Mt Ommaney, QLD 4047
AUSTRALIA
Telephone:
1300 303 169 (Australia)
0800 23 33 23 (NZ)
338 2961 (Fiji)